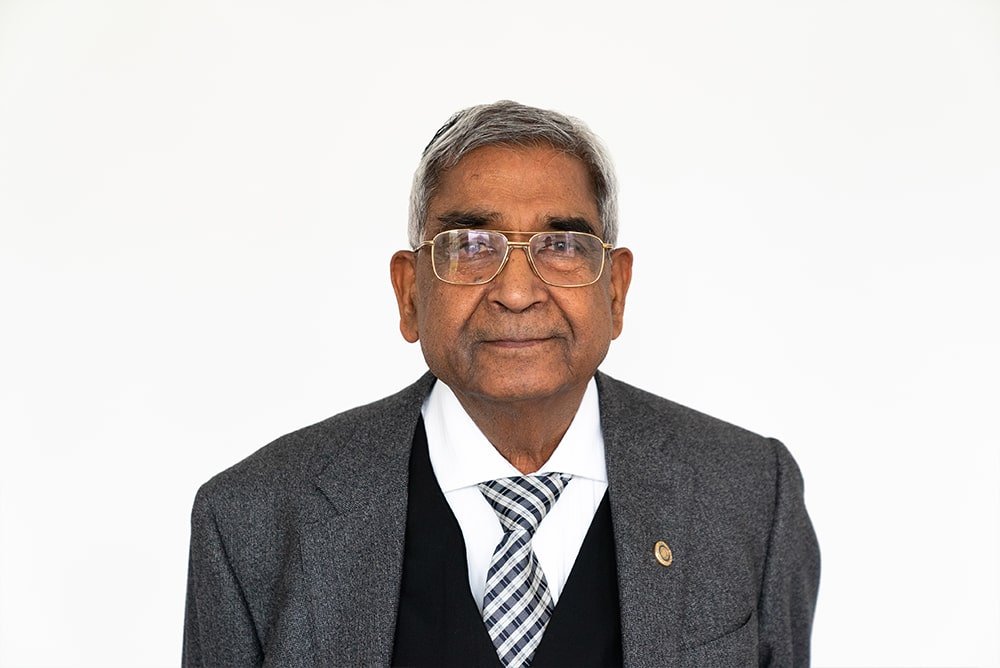 Dentist
DGDP, RCS
Dentistry is my life
I completed a surgical degree in 1961 and my postgraduate qualification in dental radiology in 1964, both back 'home' in India. I moved to the UK in October 1966 and qualified here as a dental surgeon and earned the Amalgamated Dental Award from the Faculty of Dental Surgery, Royal College of Surgeons of England in 1985.
Dentistry is my life, it's my hobby, my vocation, and my passion. I've owned the practice for 48 years and during that time many patients have become friends — they always come first.
Outside of work I enjoy photography and live in Dulwich.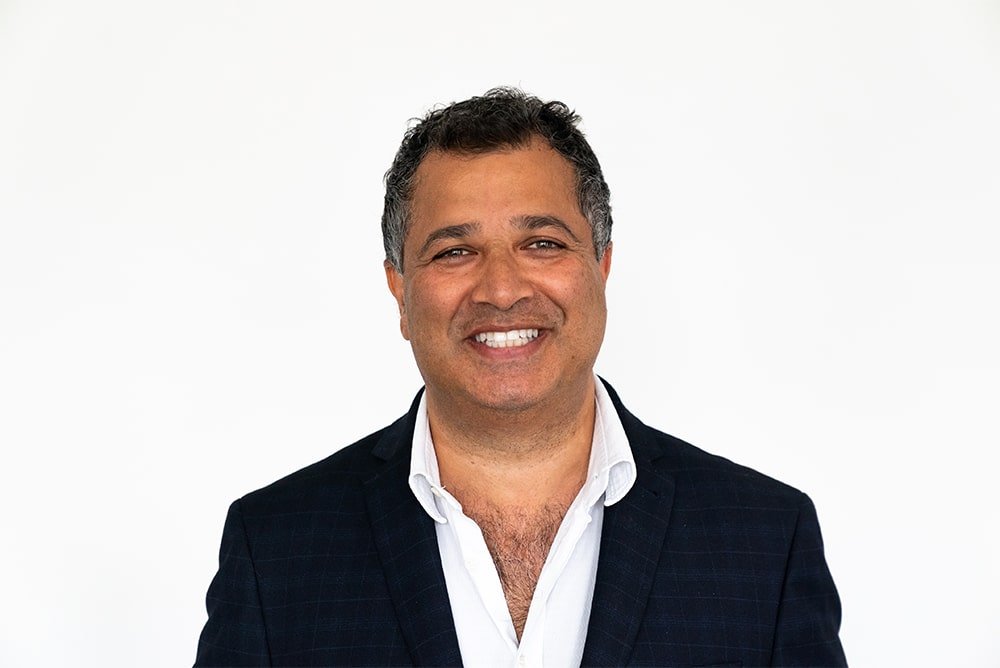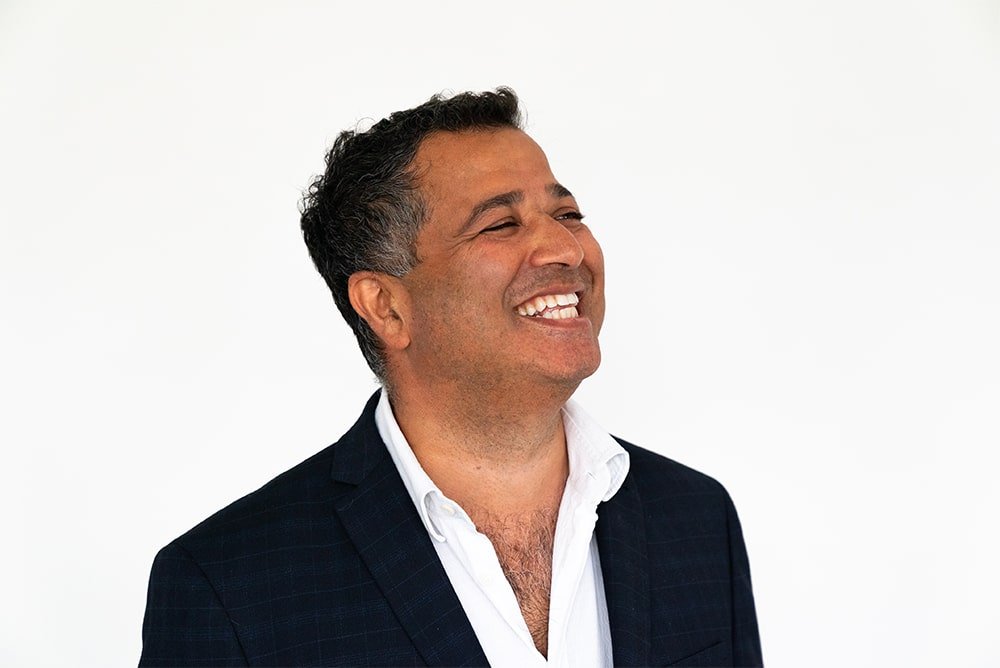 Dentist
BDS (Lond), MSc (Dist), MFGDP (UK)
GDC: 71012
A born and bred dentist
Dentistry has always been a huge part of my life, in fact I was born and bred in the flat above our surgery in Crystal Palace where my father Lalit was practising as a dentist.
I followed him into the profession and trained at dental school at Guy's Hospital where I was Student President, and I am one of only a few dentists in the country to complete a Master's Degree in Dentistry at the prestigious Eastman Dental Hospital in London.
I'm extremely proud of the long-term relationships that I've built up with my patients over the past 25 years and the high-quality work that my team of dentists and hygienists do at our patient-centred practice in Gipsy Hill.
Outside of my own work, I act as a mentor for other dentists and am married with two grown-up children. I also love playing golf.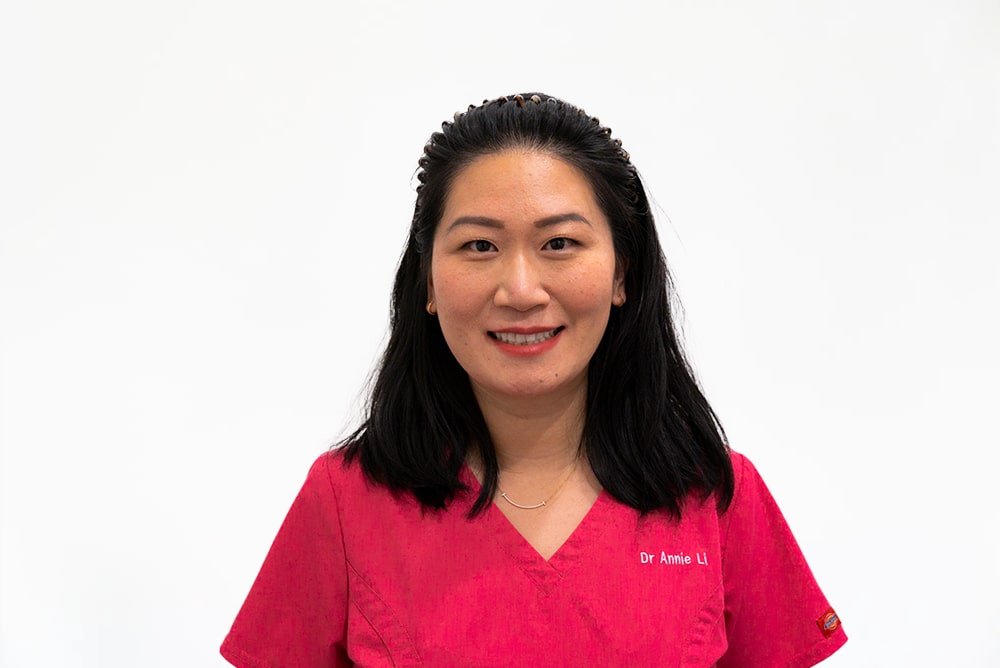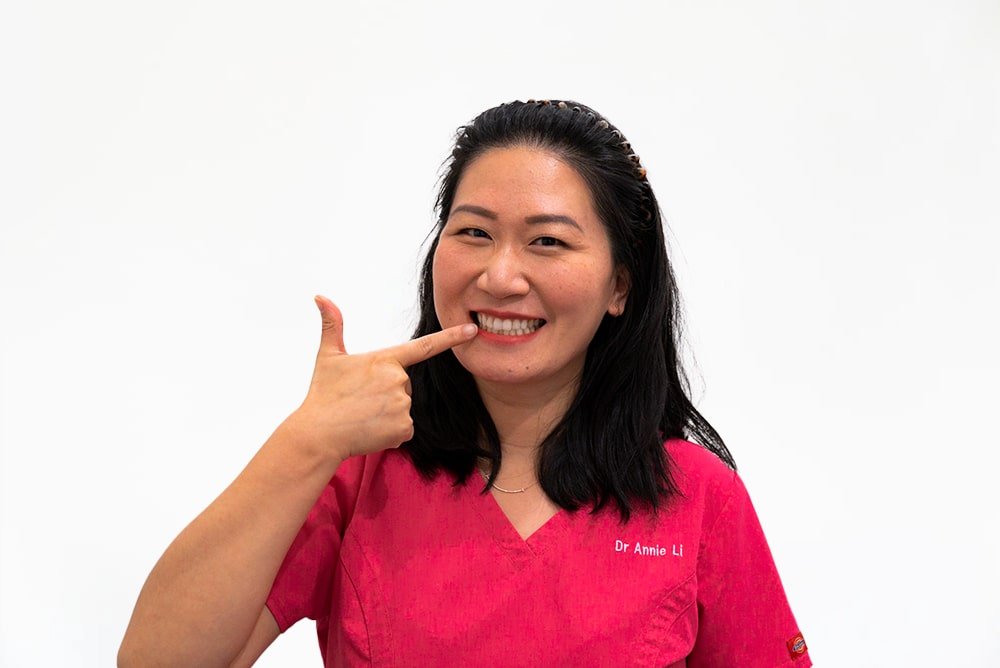 Dentist
BDS, Postgraduate Certificate in Aesthetic Dentistry, Invisalign Go provider
GDC: 211409
Making your perfect smile as easy as ABC
I qualified from Kings College London in 2011 and since then have developed a great interest in aesthetic dentistry. Having completed one of the most prestigious aesthetic courses in the country — led by Dr Basil Mizrahi in 2018 — I carried out many different types of cosmetic cases such as composite build ups (reshaping the teeth with white fillings) veneers, bridges and crowns.
I'm also a certified Invisalign Go provider, which means I am able to offer my patients the confident smile that they deserve through minimally invasive dentistry, something we call 'the famous ABC': aligning the teeth straight, bleach them to make them white and bond them with composite fillings to beautify the teeth.
I'm always enhancing my skills and knowledge, and the latest step in my journey is to take a course in sedation so my anxious patients can receive treatment in their most relaxed state.
When I'm not at work my two children keep me very busy, but I do also try to find time to bake and read. I am also bilingual and speak English and Chinese.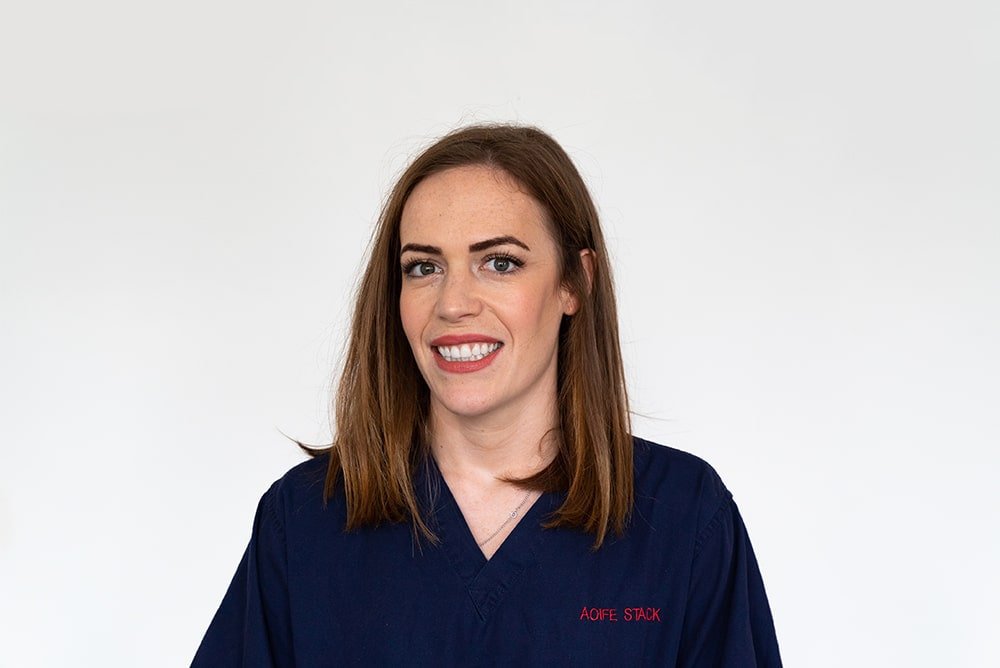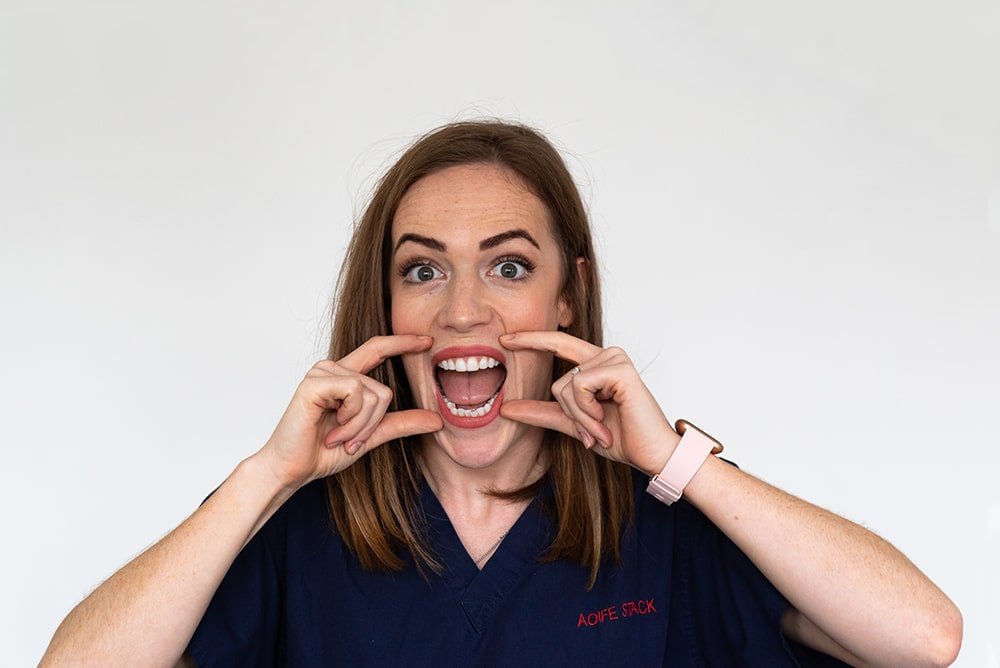 Dentist
BDS (Hons, Postgraduate Certificate, Postgraduate Diploma)
GDC: 245863
Helping you get a good night's sleep
I joined the team in 2018 after having spent time working in NHS and private practices in central London, Kent and Sussex. During my time at University College Cork in Ireland, I won awards for my clinical work and research.
As well as general dentistry and cosmetic treatments, I am an Invisalign Go provider and also offer fixed braces options. I believe in preventive and minimally invasive treatments.
I also have a keen interest in sleep and airway dentistry as a myofunctional therapist, and I a member of the British Society of Dental Sleep Medicine and the British Society of Myofunctional Therapy. So, if you or someone in your family snores or grinds their teeth, I can help!
I love to learn and frequently go on courses and attend study clubs to keep myself up to date with the latest techniques and treatments.
My spare time is taken up by coffee and rugby, and you may often see me running or cycling around South London.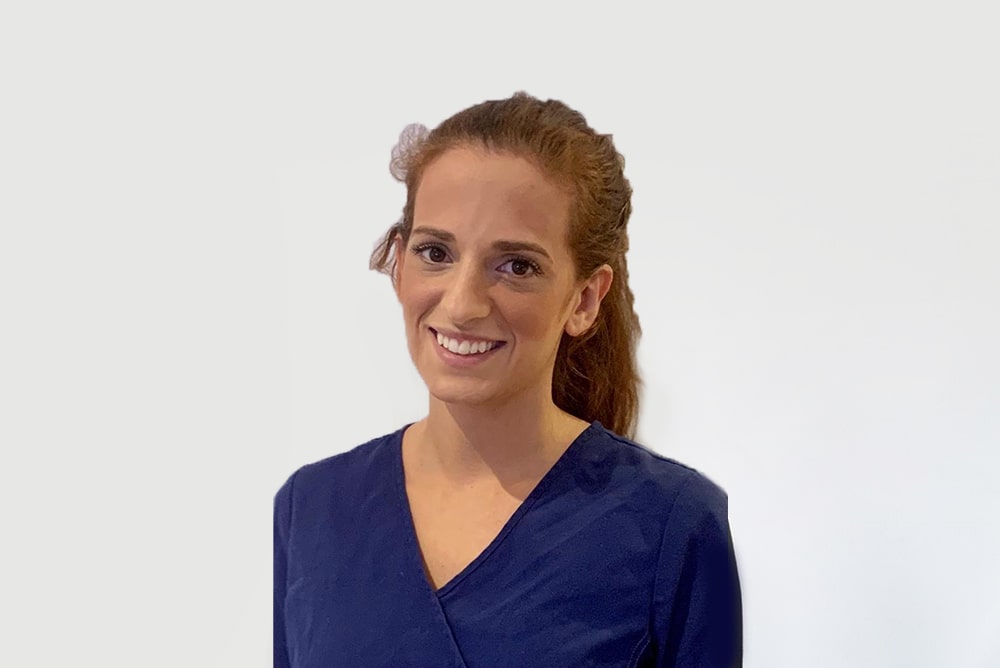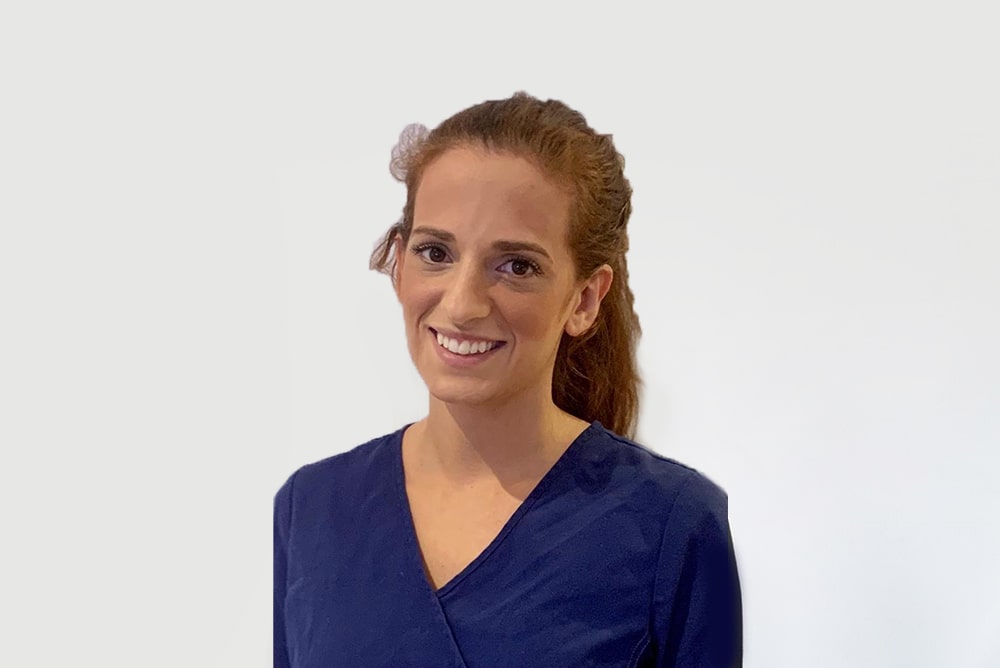 Dentist
LMD (Lisbon), MSc Endodontics, Postgraduate Diploma in Aesthetic Dentistry
GDC: 224246
From Lisbon with love!
I was born and grew up in Portugal, and qualified as a dentist in the capital city of Lisbon in 2011 before studying for a Postgraduate Diploma in Aesthetic Dentistry in Madrid.
After moving to the UK in 2013 I developed an interest in endodontics (root canal treatment) and have pursued advanced training and a Master's Degree in Endodontics at King's College London, meaning I can carry out complex endodontic treatments.
I am trilingual in English, Portuguese and Spanish, and pride myself on my calm and empathetic approach with my patients.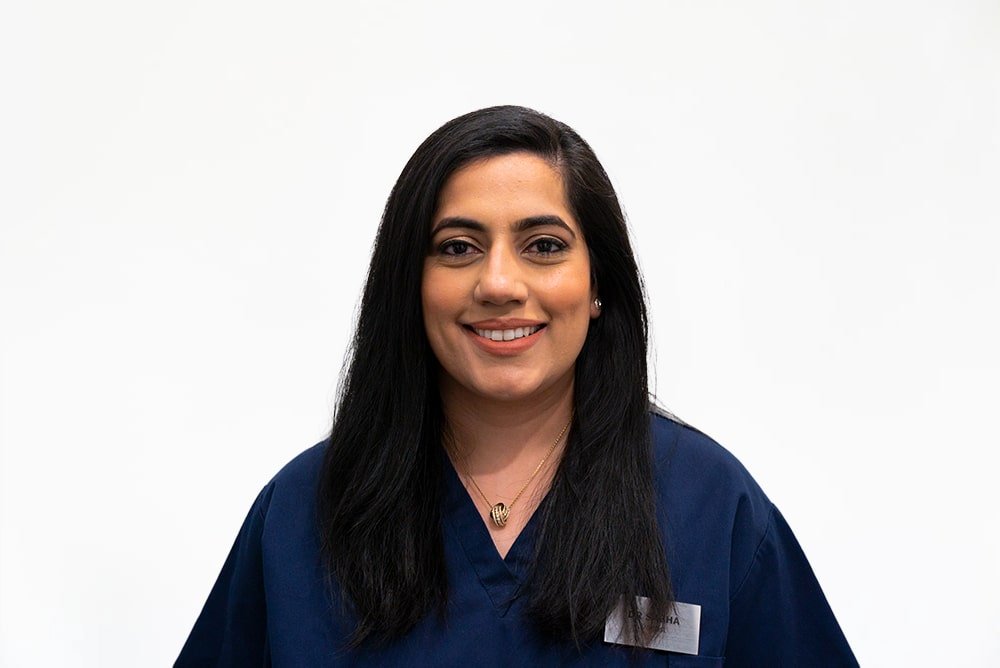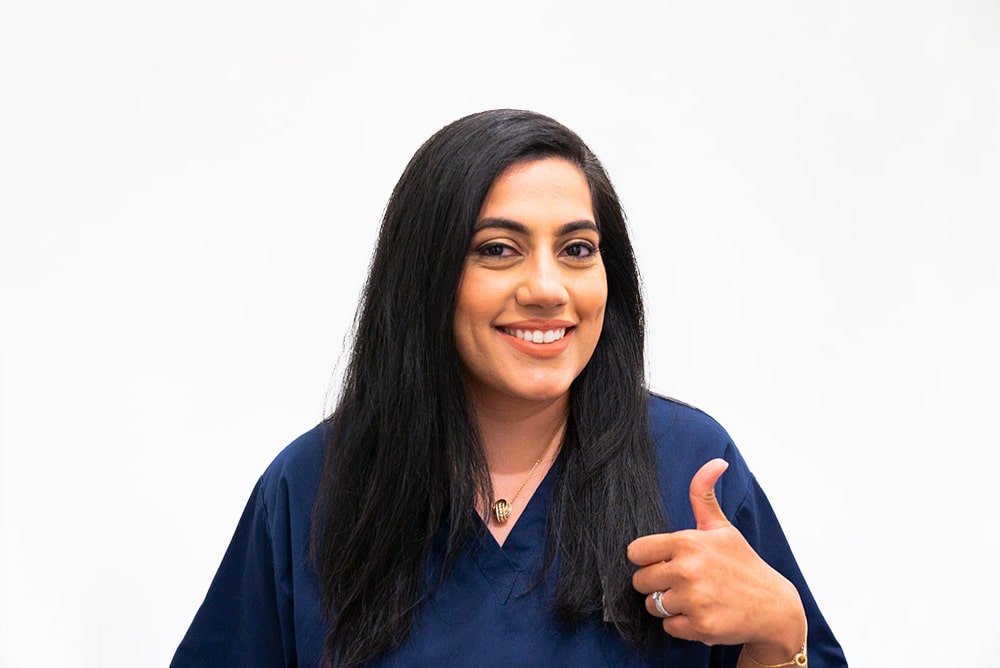 Dentist
BDS, BSc (Hons), MJDF RCS Eng
GDC: 244885
Gipsy Hill's resident foodie
I have been a member of the team since 2016, having graduated in 2013 from King's College London and completed my vocational training in Northampton.
I am a proud dentist and enjoy my job, especially when making a difference to my patients' lives so that they can smile with confidence. I know a visit to the dentist can be quite nerve-wracking for some, and I pride myself on easing those nerves for my anxious patients so that they no longer have to be afraid.
I obtained a Diploma of Membership of the Joint Dental Faculties at the Royal College of Surgeons and a BSc in Biomedical Science from King's College prior to studying dentistry.
I offer all aspects of general dental treatment and help my patients achieve the perfect smile through Invisalign treatment and other cosmetic dentistry – perfect for those selfies and virtual calls! I like to keep myself up to date with the latest developments in dentistry by regularly attend training courses.
Outside of work I'm a real 'foodie', and love cooking, travelling and spending time with my little family. I am fluent in English and Urdu.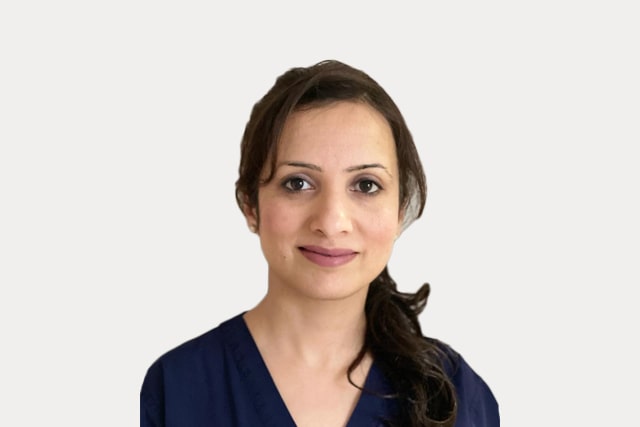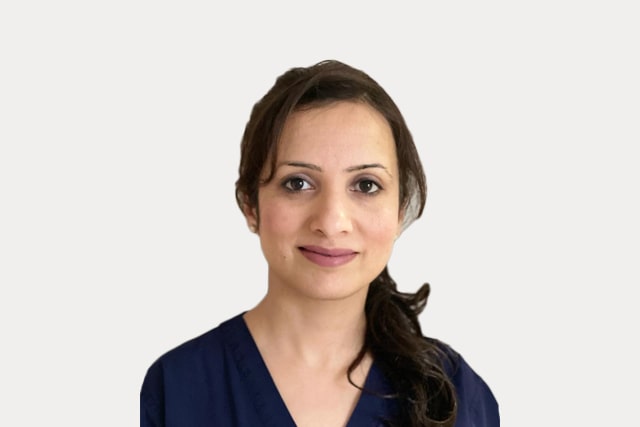 Dentist
BDS, MJDF RCS ENG
GDC: 193139
The artistic one
I joined the team in 2012 having graduated from King's College London in 2010 and completed my postgraduate exams to obtain Membership of the Joint Dental Faculties (MJDF) with the Royal College of Surgeons.
I have a keen interest in restorative dentistry and completed an aesthetic dentistry course at Eastman Dental Institute, and continue to pursue further expertise in this field.
I am proud of my reputation for providing gentle and caring dentistry to all my patients.
When I'm not at work I enjoy spending time with my young family and my hobbies include oil painting, cooking, and travelling. As well as speaking English, I am fluent in Hindi and Urdu.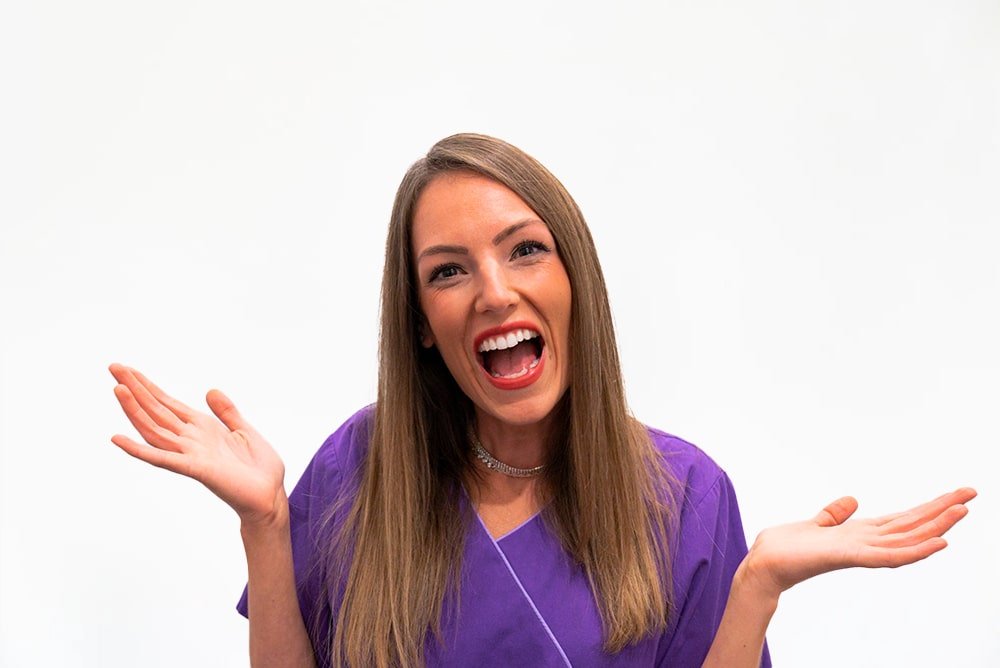 Dental Hygienist
Diploma Dental Hygiene Royal College of Surgeons of England 2015, Diploma Dental Therapy Royal College of Surgeons of England 2015, National Certificate NEBDN 2010
GDC: 198347
I joined straight from school!
I joined the team fresh out of school in 2009, starting initially as a receptionist and then progressing my way through the ranks to become a dental nurse and oral health educator.
In 2015 I qualified from Kings College London as a dental hygienist and therapist, and was awarded a prize for clinical excellence.
I thrive on helping our patients achieve great oral health and pride myself on my friendly demeanour that can put nervous patients at ease.
Outside of work, I am a devoted mum of two children.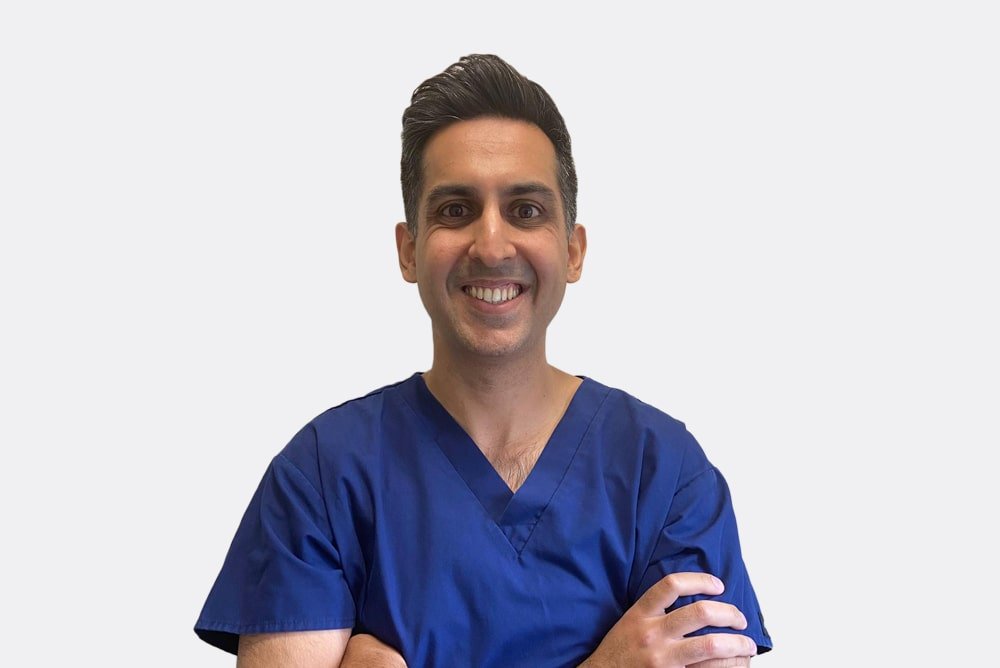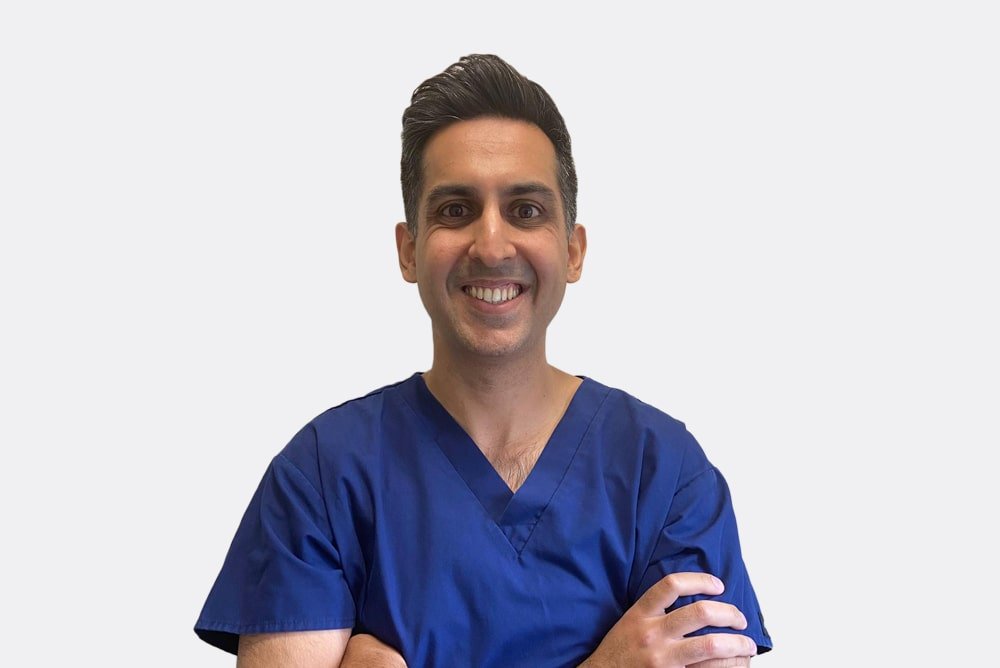 Specialist Oral Surgeon
BDS (Bristol 2011) MOral Surg (RCS Eng) NEBDN 2010
GDC: 211480
Providing specialist, holistic care
I qualified in 2011 from the University of Bristol Dental Hospital. Following completion of vocational training, I gained further surgical experience in my roles as an oral and maxillofacial surgery dental core trainee and oral surgery specialty doctor in both the North-West and London. Subsequently I commenced and successfully completed oral surgery speciality training at Kings and Guys Hospital London and am now recognised by the General Dental Council as a Specialist Oral Surgeon.
Alongside my clinical work, I have also successfully completed the qualification in the Diploma of Membership of the Faculty of Dental Surgery (MFDS) and Postgraduate Certificate in Dental Education. I have presented regionally, nationally and internationally on a range of oral surgery related topics whilst also publishing in several peer-reviewed papers.
I am committed to delivering a high standard of surgical treatment and providing treatment in a painless and timely manner. I am an advocate of holistic care, taking time to understand my patients' needs prior to them attending for treatment whilst also proactively conducting post-operative follow-up. I endeavour to perform treatment in a calm and relaxed environment and am always happy to discuss referrals at great length in order to facilitate the highest standard of care for all patients.
I welcome referrals from partner dentists for patients requiring non-surgical and surgical tooth extractions, third molar surgery and soft tissue surgery including biopsies. Building partnerships with referring dentists is key to my approach to ensure that the care I provide is considered an extension of their own. I very much look forward to considering dental referrals and working with dentists to provide efficient, timely and comprehensive care for people across the area.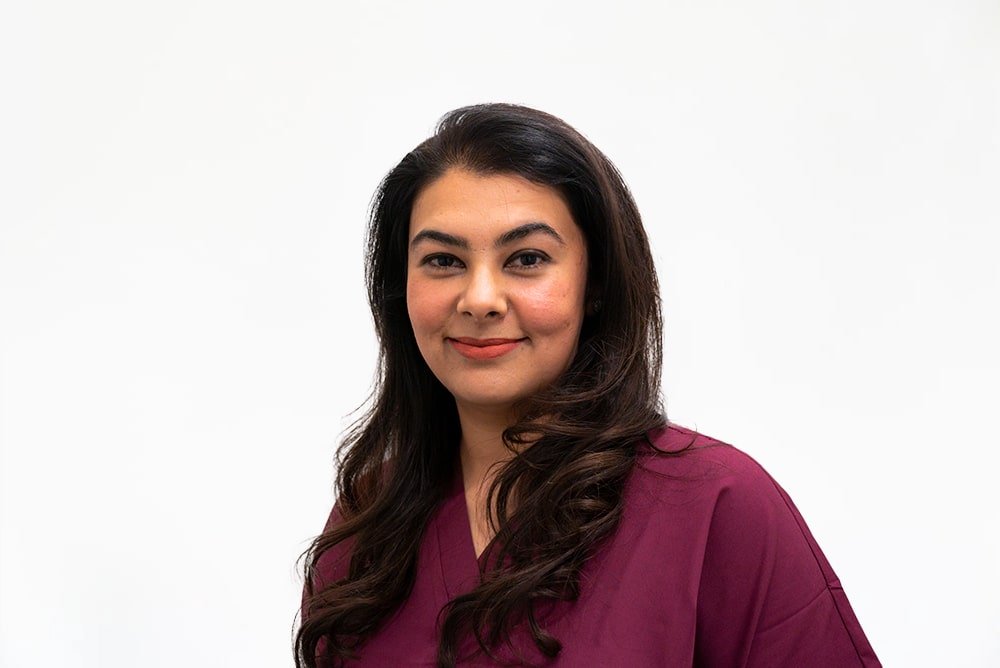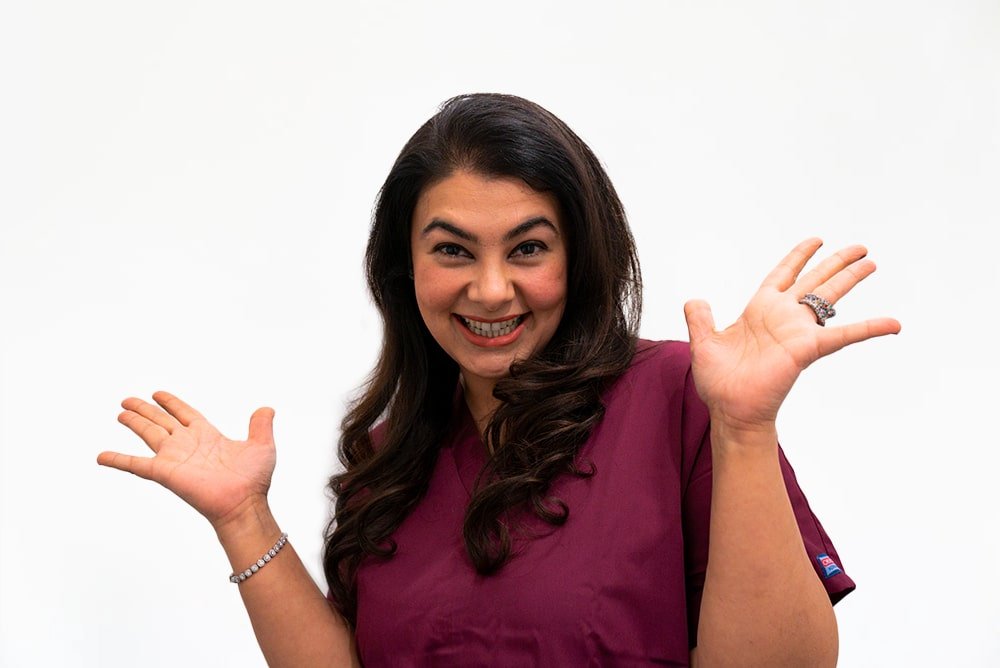 MSc Orthodontics (UCL)
MOrth (RCS-Edin)
I achieved an MSc in Orthodontics from the prestigious Eastman Dental Institute of University College London and then a Membership of the Royal College of Surgeons (Edinburgh) in Orthodontics in 2011 having moved to the UK from Pakistan. I have worked in various practices in central and greater London but none more friendly and with a more patient-centred approach than Gipsy Hill.
In my teenage years, I used to assist my mother who is a jewellery designer and the passion to create symmetry and beauty through intricate work has remained with me since. I regularly attend courses and seminars to remain at the forefront of developments in my field and am a certified full Invisalign provider. This training allows me to help patients with misaligned teeth using a wide variety of techniques with excellent results!
When I am not straightening teeth; I am busy being a mum to two cheeky children, gardening and reading.
I am fluent in English, Urdu, Sindhi, Siraiki and Punjabi.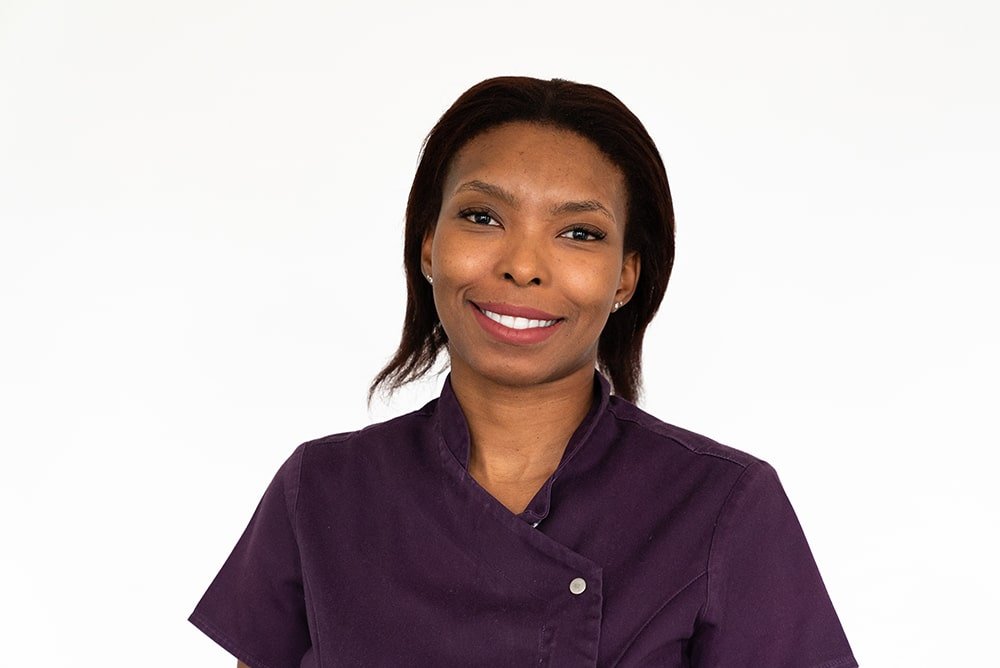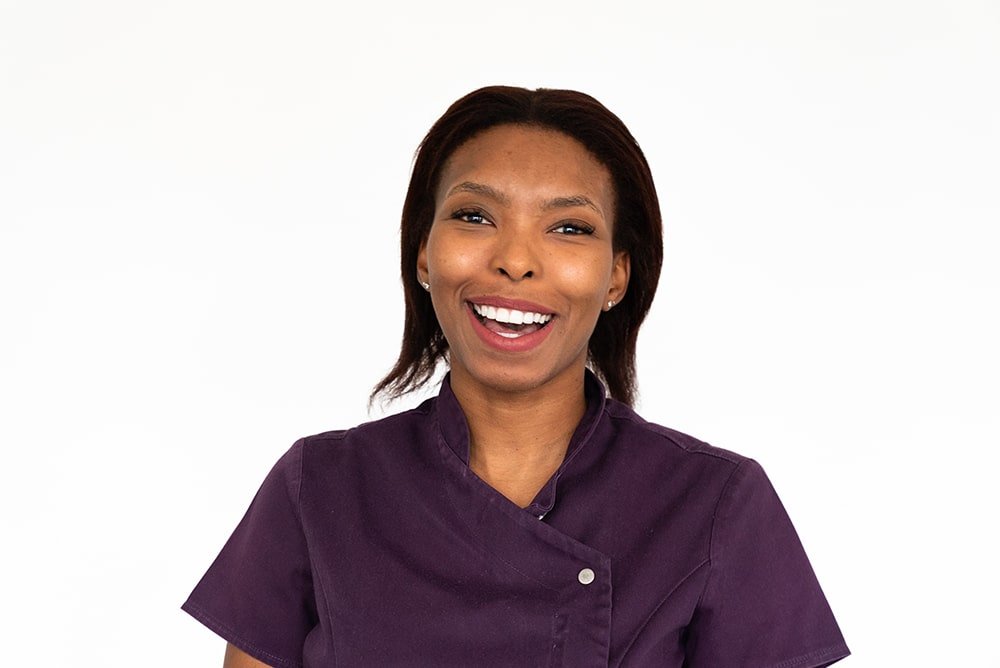 Dental Hygienist
Diploma Dental Hygiene Royal College of Surgeons of England 2009
GDC: 177214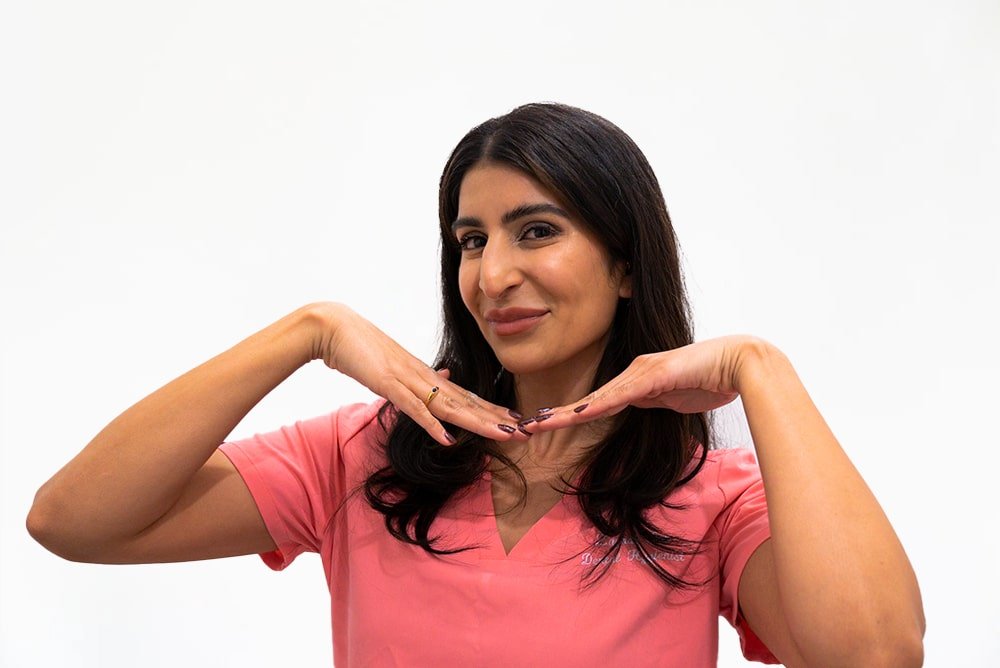 Dental Hygienist
BSc Oral Health Science
GDC: 258092
Striking a (yoga) pose!
Having graduated from Glasgow Caledonian University in 2015 where I studied Oral Health Sciences, I worked in hospital and in general practice, both of which gave me great experience with advanced periodontal disease and cosmetic cases.
I believe that prevention is better than cure, and enjoy transforming the most anxious patient into a confident, healthy one for life through taking care of their smile.
In my spare time I enjoy cooking, keeping fit through yoga and spending time with my family.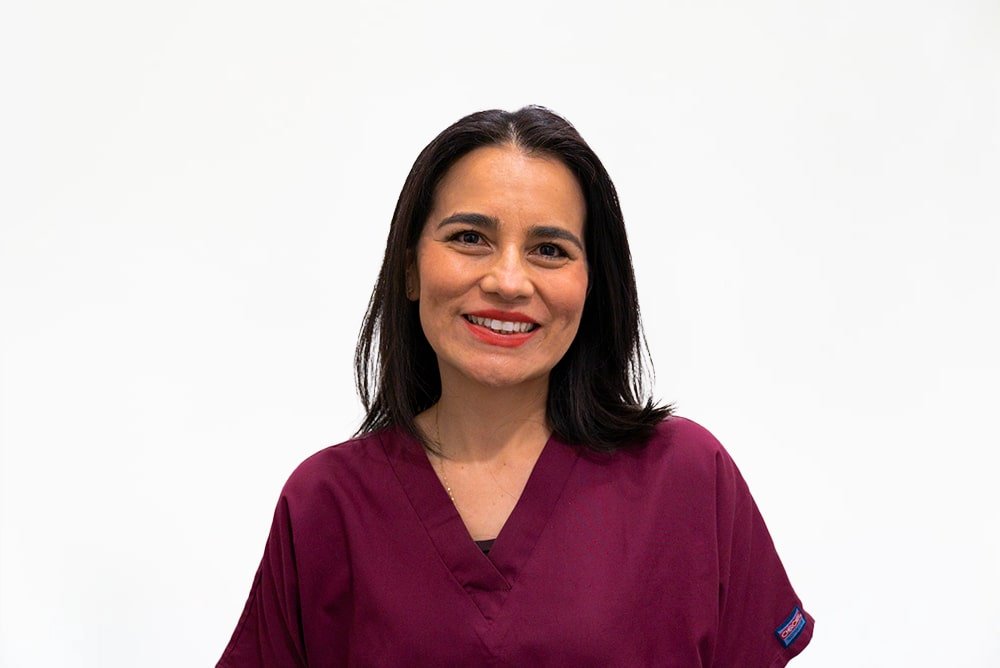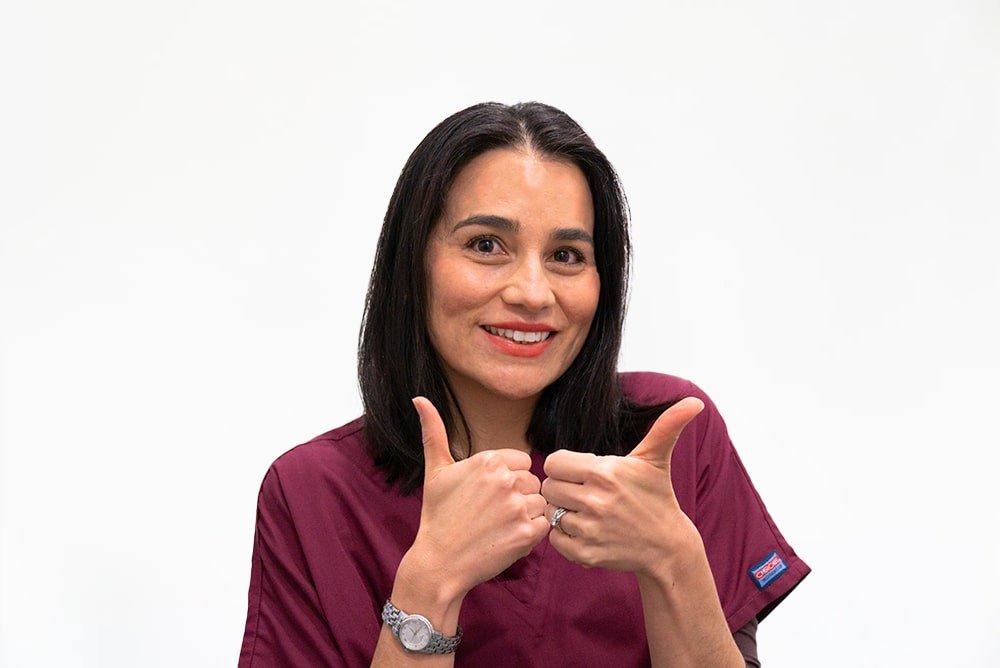 Dentist
BDS Colegio Odontológico Colombian 2002
GDC: 159993
An aspiring guitarist
Originally from Bogota, Colombia, I have been working in busy NHS and private practices in London since 2014. I am passionate about my patients and their dental health.
I enjoy all aspects of general dentistry and have gained expertise in teeth whitening, working alongside Dr Wyman Chan at his Soho practice. When I am not developing my interest in endodontics (root canal treatment), I am busy being a mum of two young girls and when time permits, learning to play the guitar!
I too am bilingual, speaking English and Spanish.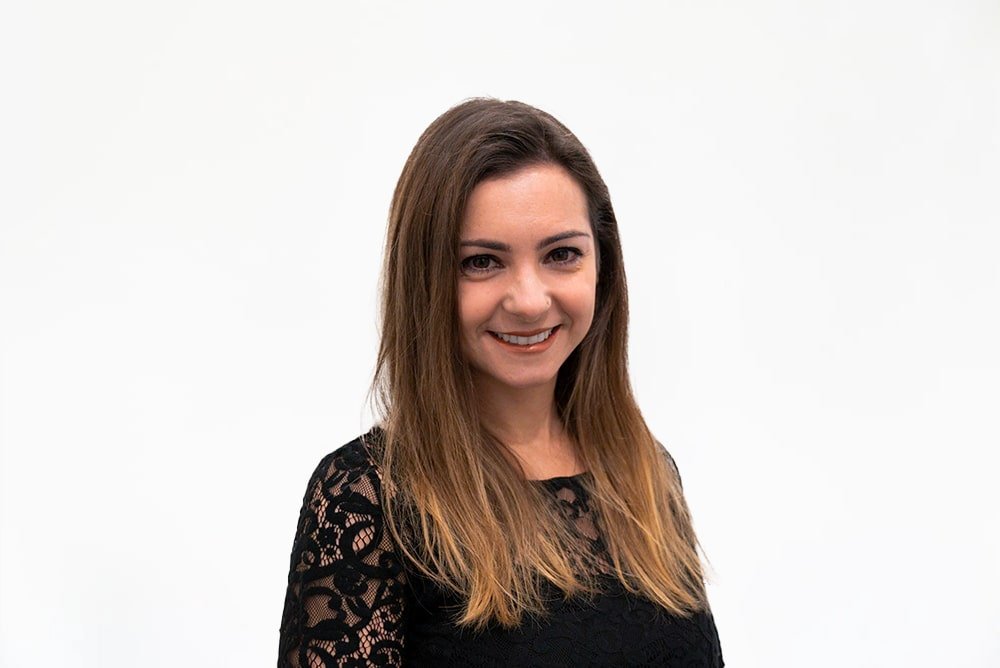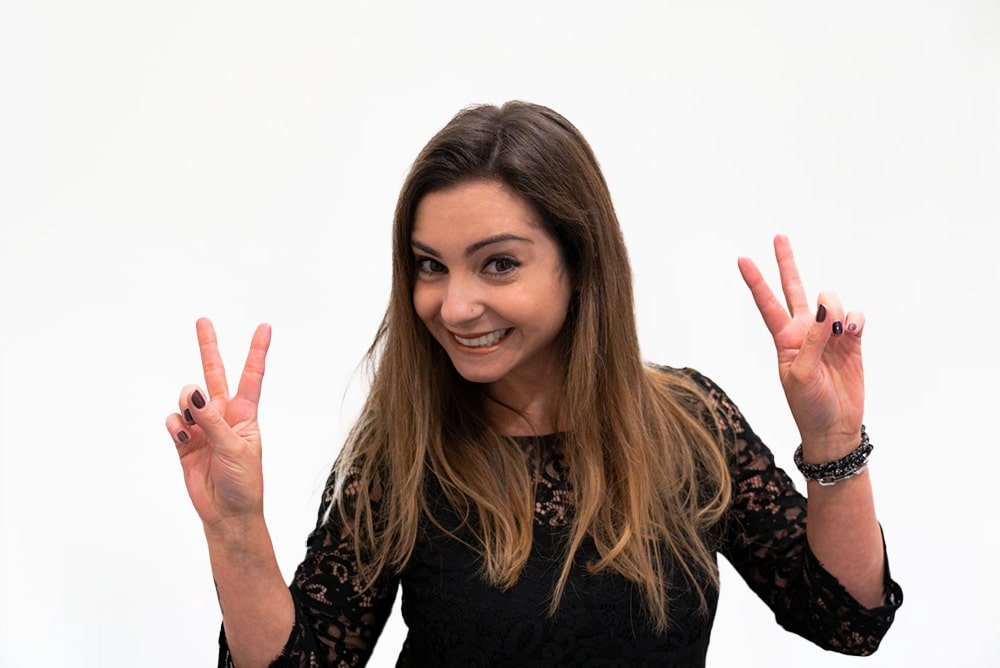 Practice Manager
MSC in Biology
GDC: 266203
I'm a singer in a band
I qualified as a dental nurse after moving to London in 2012 and since then have built up a vast experience in NHS, private and corporate dental care. I took on the role of practice manager in 2019.
I have a Master's Degree in Biology and a portfolio of extra-curricular activities that includes being a researcher both in Italy and London.
I can speak Italian as well as English, and am the singer in an acoustic duo, regularly performing in pubs and restaurants.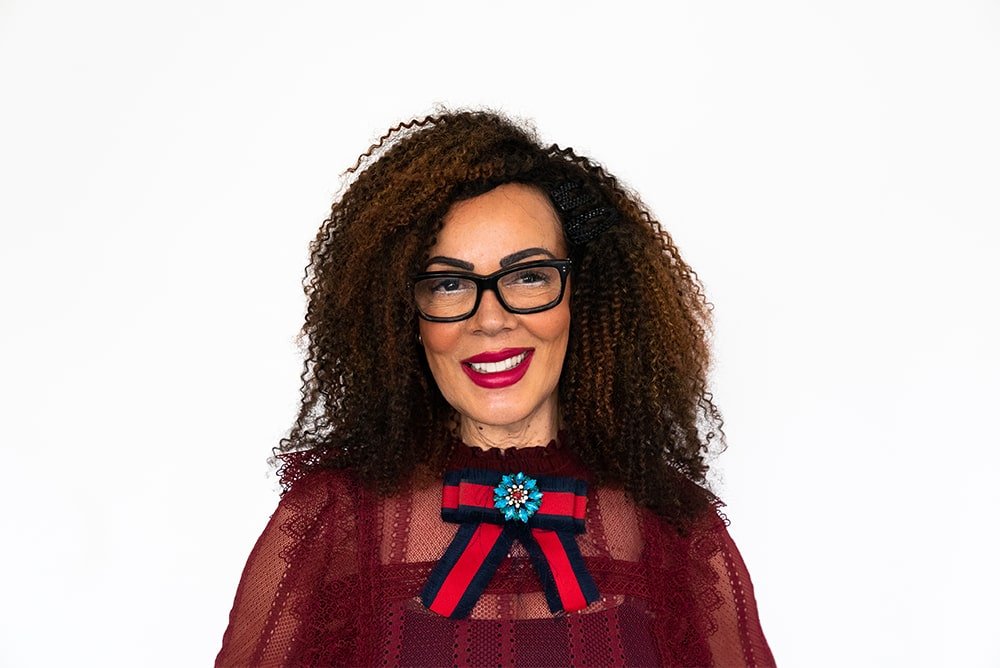 Head receptionist
DPM BETEC
Our resident fashionista
I have enjoyed being with the surgery for over 20 years and have a strong caring bond with my patients and the team.
I try to please and help all I meet. I am honest, reliable and dedicated and am very much a people person, who is willing to help those in need.
My lifelong affiliation with the beauty and fashion industry means I am well known to all of the fashion outlets throughout Bromley and Croydon! I am a gym fanatic and love nothing more than donning my headphones to listen to pumping music whilst working out! I also like reading good and trashy novels alike and am also an avid movie, Netflix and box set viewer.
In my spare time – and in the good old days pre-Covid! –  I like to travel and really enjoy exploring different countries and traditions. Most importantly I love spending quality time with my family and friends.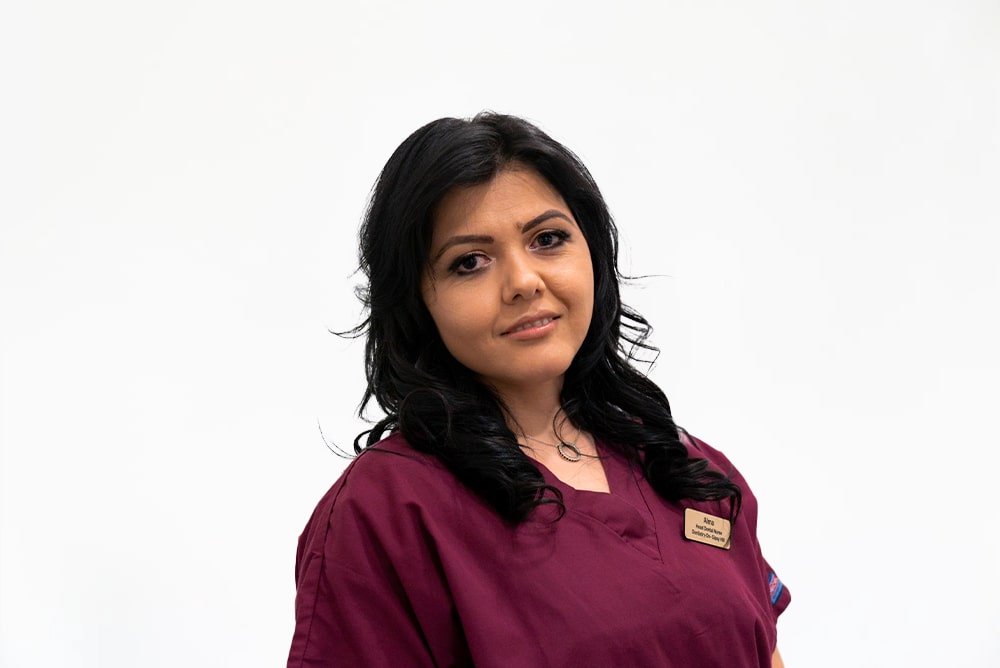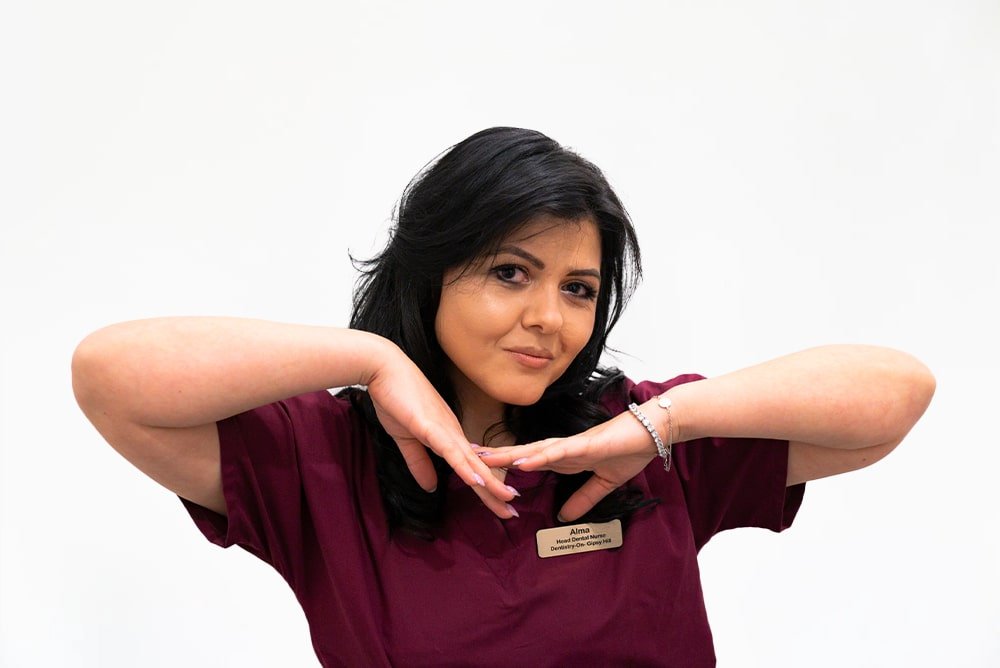 Head Dental Nurse
National Diploma in Dental Nursing NEBDN
GDC: 261641
Always willing to help others
I have been part of the team for many years and qualified as a dental nurse in 2014.
For me the practice is like a second home and I pride myself on my friendly and approachable attitude toward my patients.
I love socialising with family and friends, and can speak English and Albanian.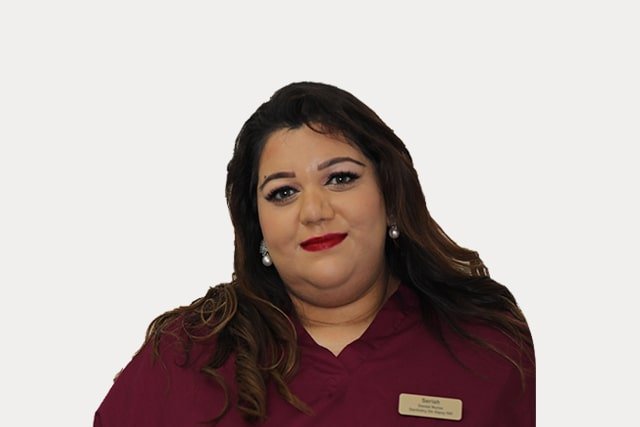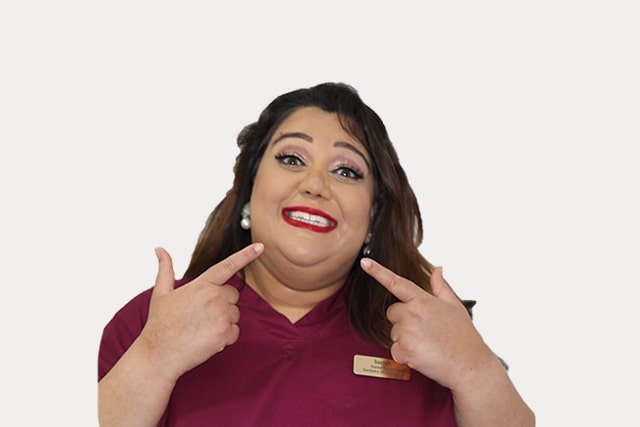 Trainee Dental Nurse
In at the deep end
I am at the beginning of my career, having joined the team as a trainee dental nurse in 2020
I can speak Urdu and Punjabi, as well as English, and enjoy spending my spare time with my friends and family, swimming — and making face masks.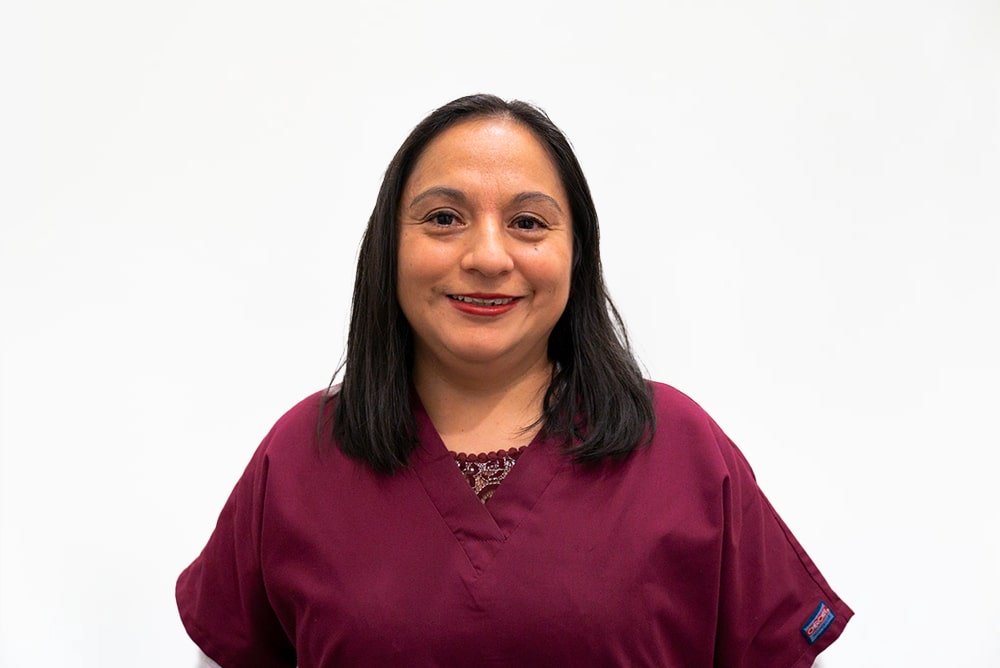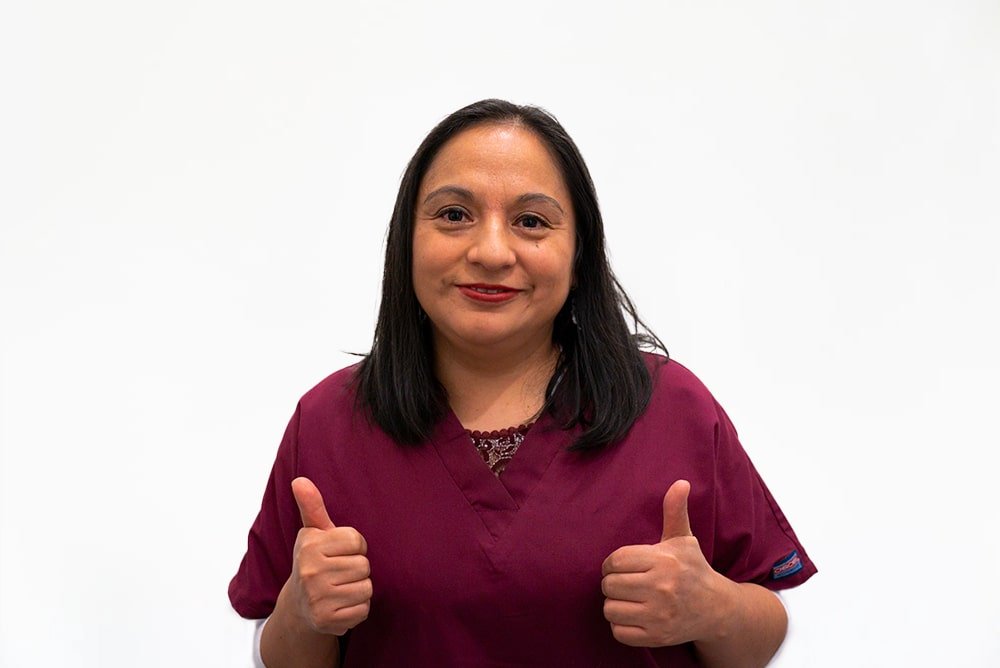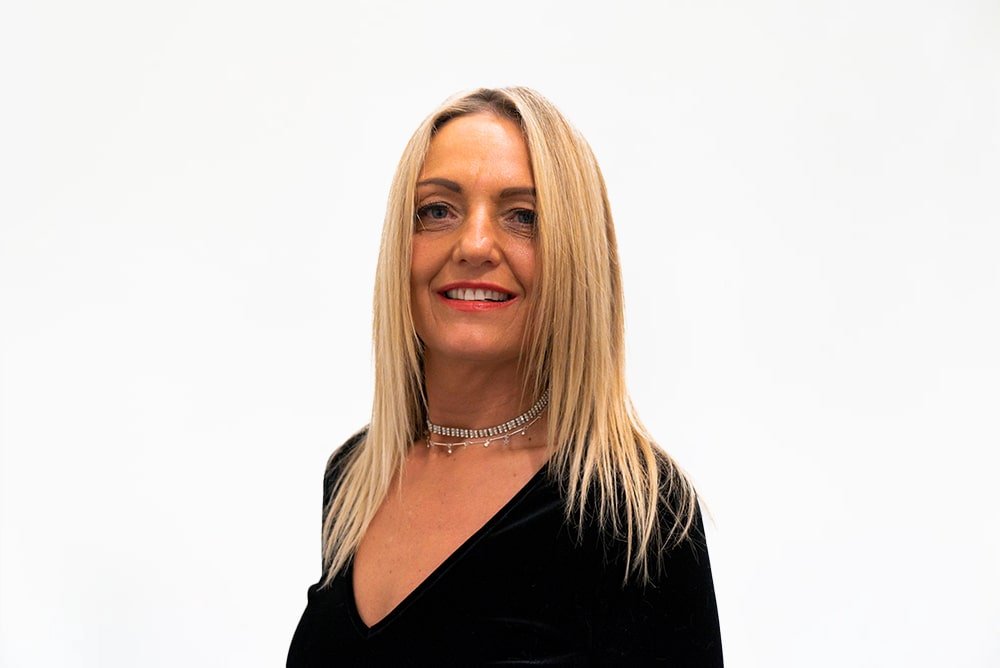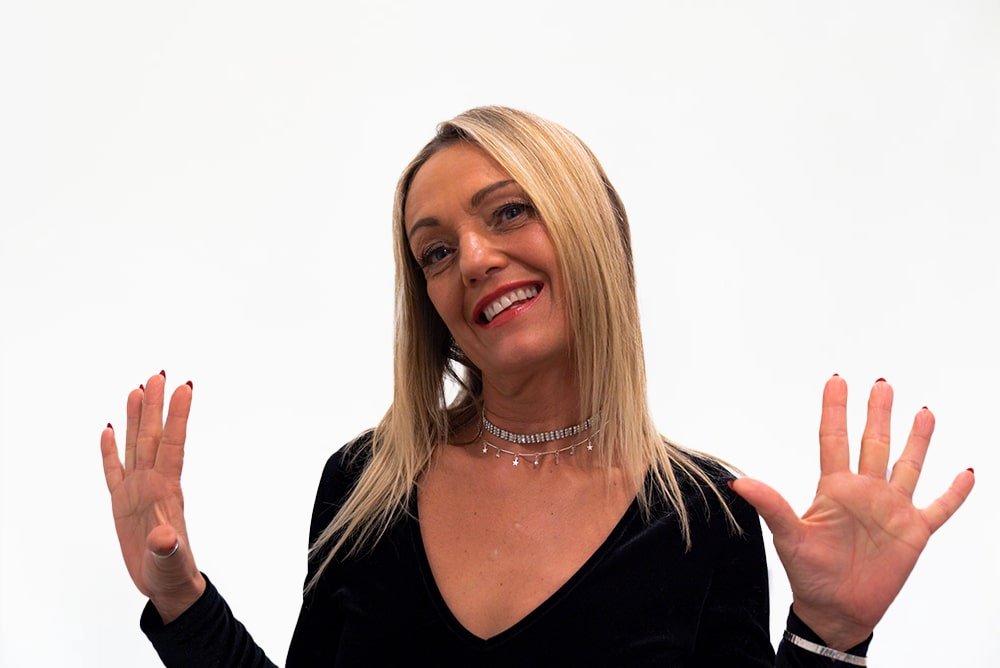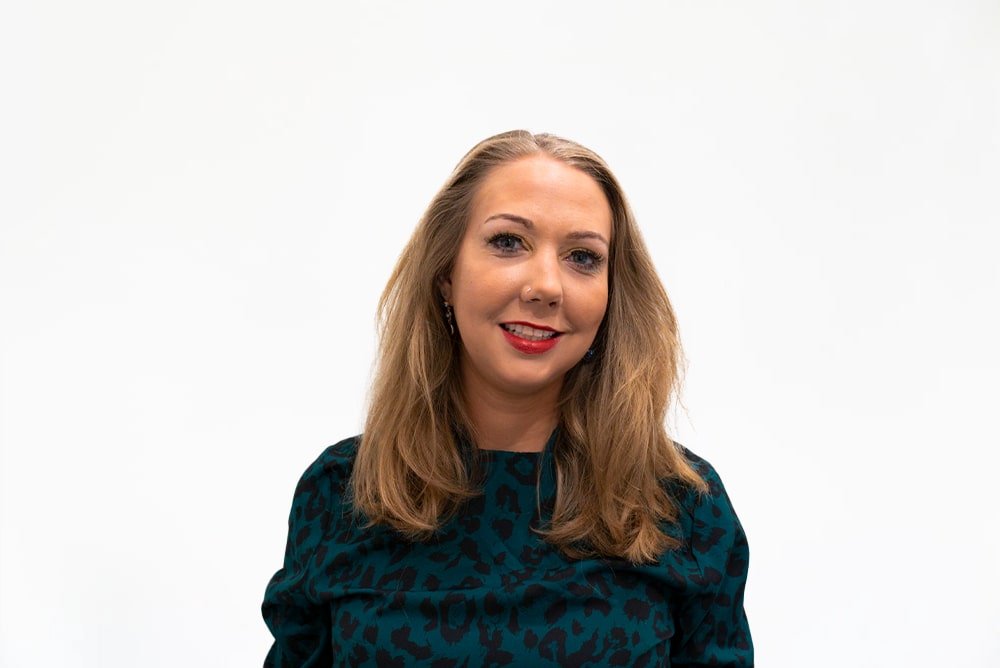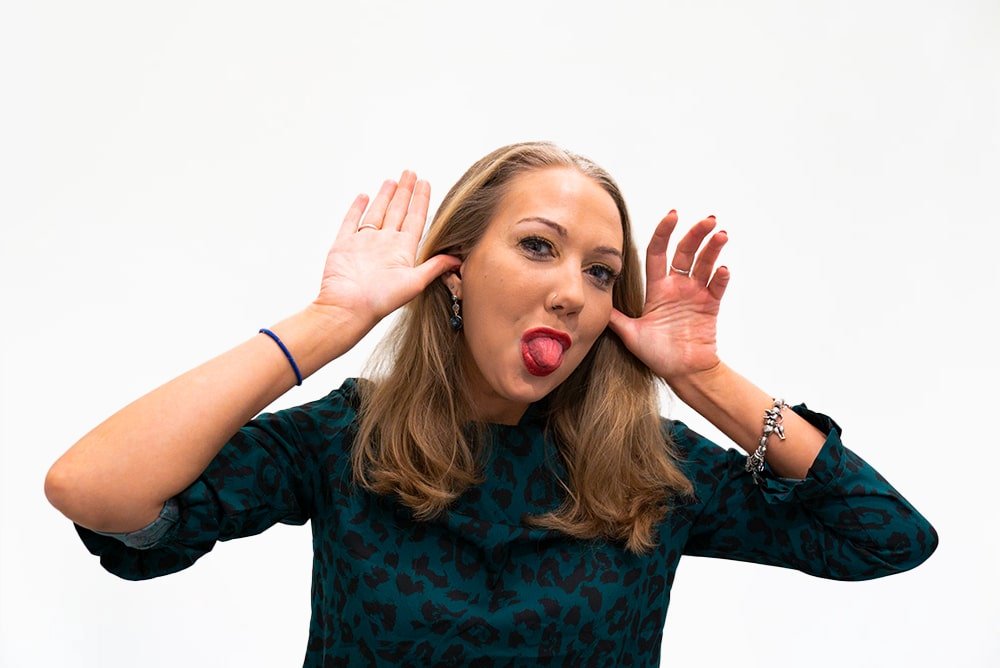 Receptionist
Offering you a warm welcome
Empathetic, hard-working, truthful, reliable, compassionate and considerate — even of I do say so myself! My happy place is about half a metre away from a fan heater armed with a large selection of snacks to nibble on, but always ready and waiting to give you a warm welcome to our practice.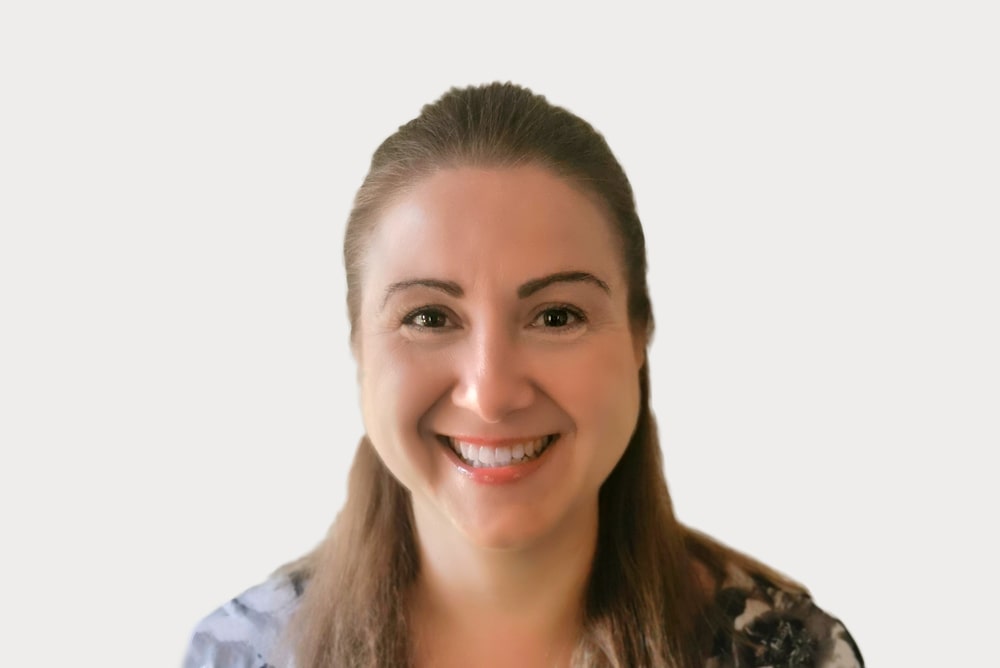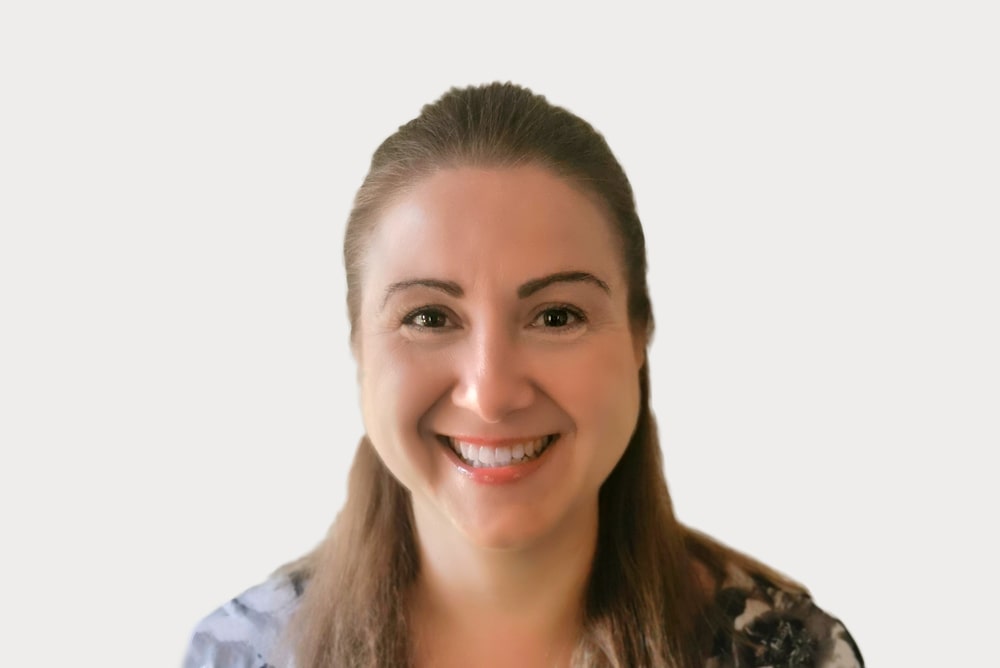 Receptionist
A cool head on the front line
I have over 25 years' experience in the customer service sector, but am the newest face on the Gipsy Hill reception desk.
I bring a wealth of knowledge and experience to the team, as well as a calm, collective, gentle, caring and motivational nature.
I enjoy spending time with my family, shopping, and the odd cheeky glass of wine while reading novels or watching a movie!